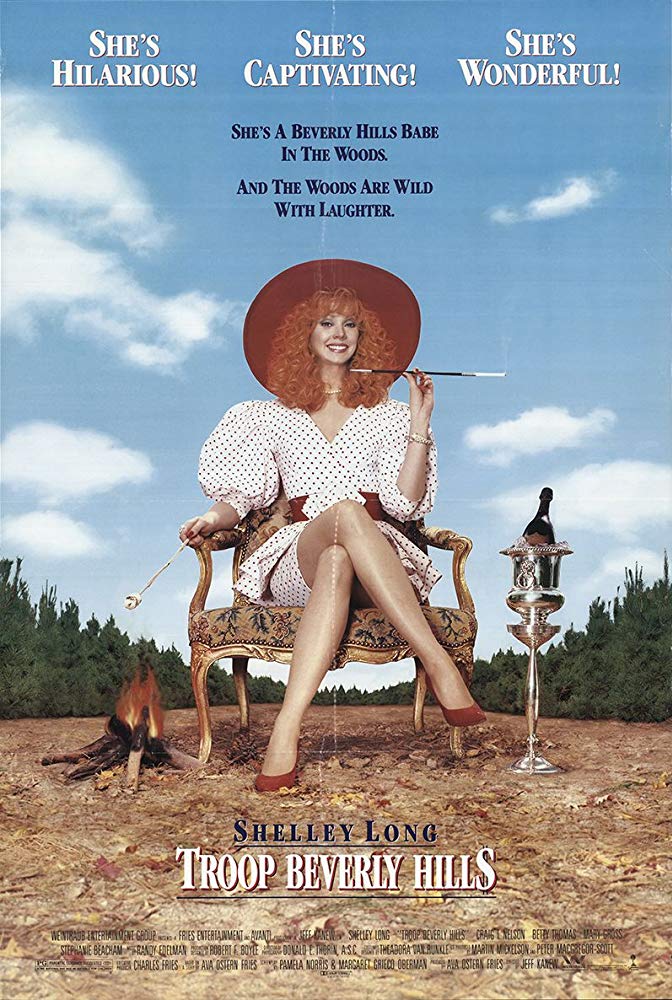 Purchase tickets by clicking an available showtime.
Troop Beverly Hills
105min. Directed by Jeff Kanew.
Starring Shelley Long, Craig T. Nelson, Betty Thomas
With her marriage breaking up, Beverly Hills housewife Phyllis Nefler (Shelley Long) boosts her self-esteem by leading a local troop of Wilderness Girls. Although Phyllis' version of roughing it is spending the night at the Beverly Hills Hotel, that suits her privileged troop members just fine. Unfortunately, when Phyllis falls afoul of a rival leader, the girls are threatened with having their group dissolved -- unless they can prove their wilderness skills at the annual jamboree.
Also presented on Wednesday morning as part of our Free Family Film Series.