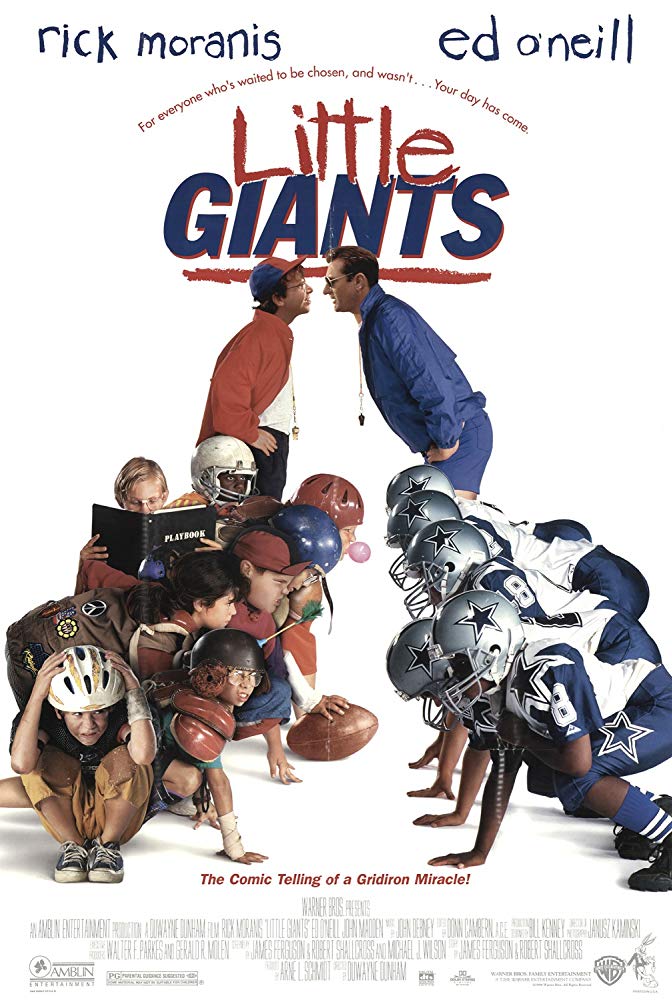 Purchase tickets by clicking an available showtime.
Little Giants
107min. Directed by Duwayne Dunham.
Starring Rick Moranis, Ed O'Neill, Shawna Waldron
Ever since childhood, nerdy Danny O'Shea (Rick Moranis) has felt inferior to his brother, Kevin (Ed O'Neill), a former college football star. Danny runs a gas station, while Kevin coaches the local youth football team. When Kevin's team rejects Danny's daughter, Becky (Shawna Waldron), because she's a girl, Becky convinces her dad to start a rival team, though the city can support only one. To prove himself against his brother, Danny begins coaching his team of misfits for a playoff game.
Also presented on Wednesday morning as part of our Free Family Film Series.