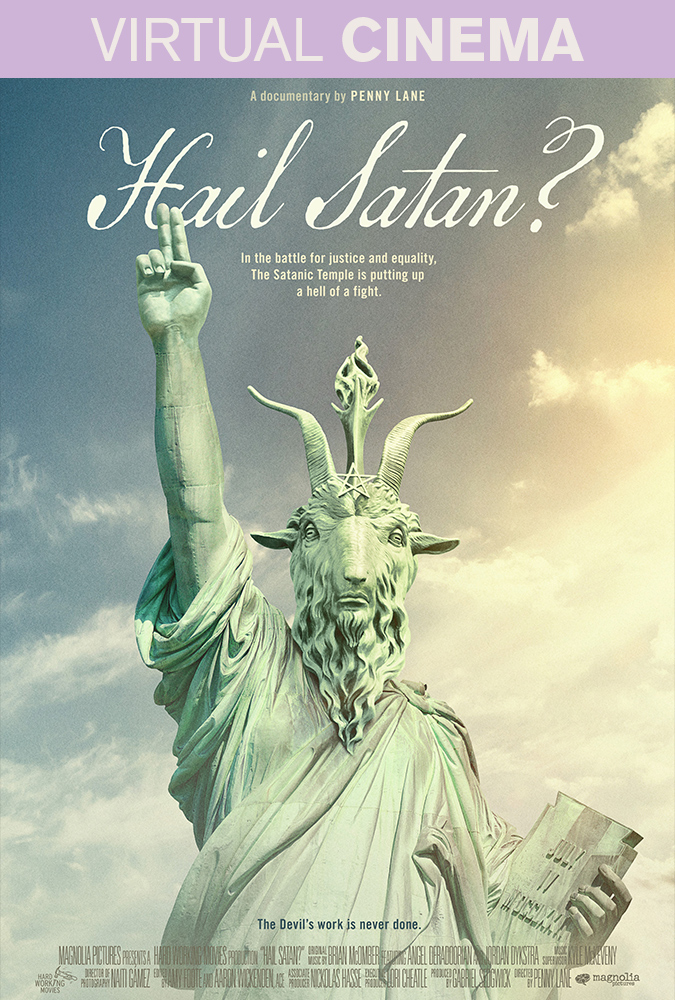 No showings.




Purchase tickets by clicking an available showtime.
Hail Satan?
95min. Directed by Penny Lane.
Starring Jex Blackmore, Chalice Blythe, Nicholas Crowe
What is the Satanic Temple? Is it religion? A cult? Performance art? Acclaimed filmmaker Penny Lane gains unprecedented access to this enigmatic movement, which has grown to over 100,000 members around the world in just five years. HAIL SATAN? explores the Temple's fight for equality, its focus on community, and its devilish sense of humor. In an era when founding principles and institutions can't be trusted to work on behalf of all people, these progressive Satanic crusaders advocate to save the soul of a nation.