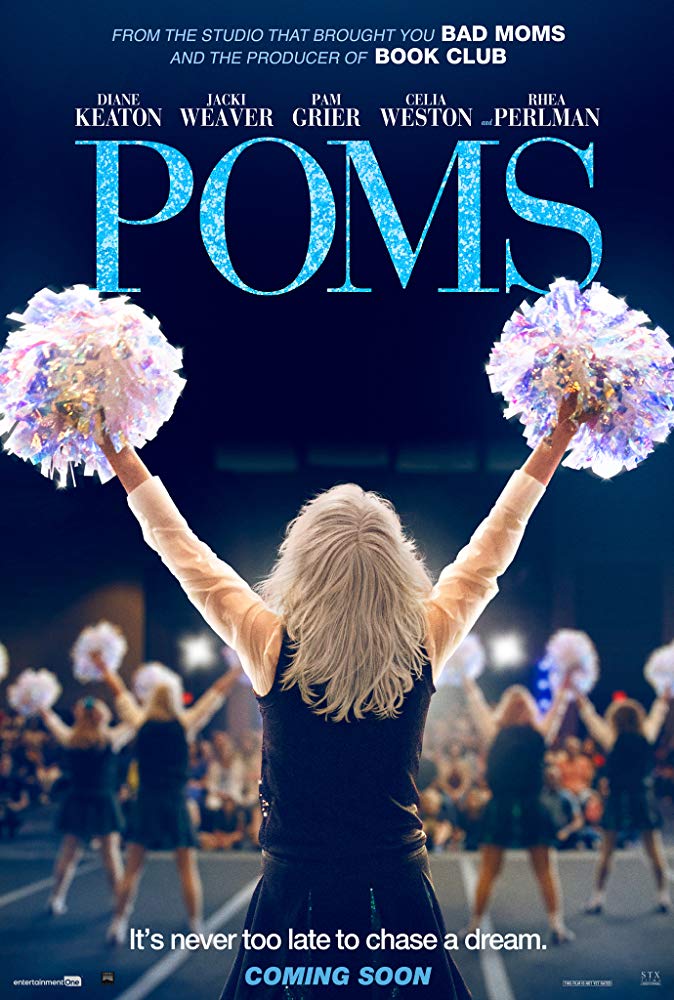 No showings.




Purchase tickets by clicking an available showtime.
Poms
91min. Directed by Zara Hayes.
Starring Diane Keaton, Pam Grier, Charlie Tahan
POMS is an uplifting comedy about Martha (played by Diane Keaton), a woman who moves into a retirement community and starts a cheerleading squad with her fellow residents, Sheryl (Jacki Weaver), Olive (Pam Grier) and Alice (Rhea Perlman), proving that it's never too late to follow your dreams.