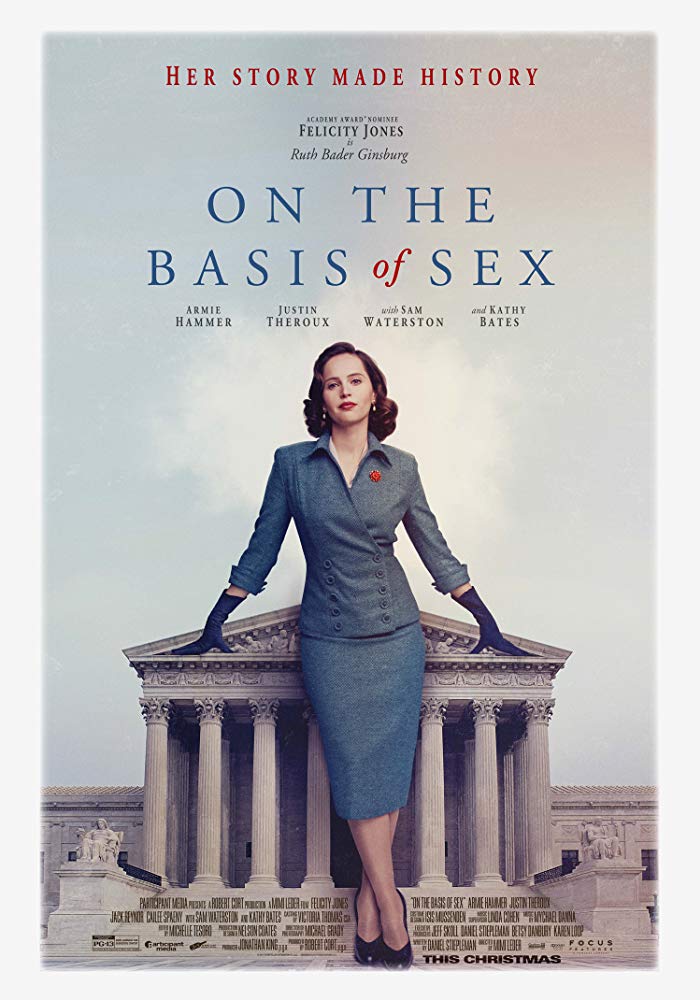 No showings.




Purchase tickets by clicking an available showtime.
On the Basis of Sex
120min. Directed by Mimi Leder.
Starring Felicity Jones, Armie Hammer, Justin Theroux
The story of Ruth Bader Ginsburg, her struggles for equal rights and what she had to overcome in order to become a U.S. Supreme Court Justice.