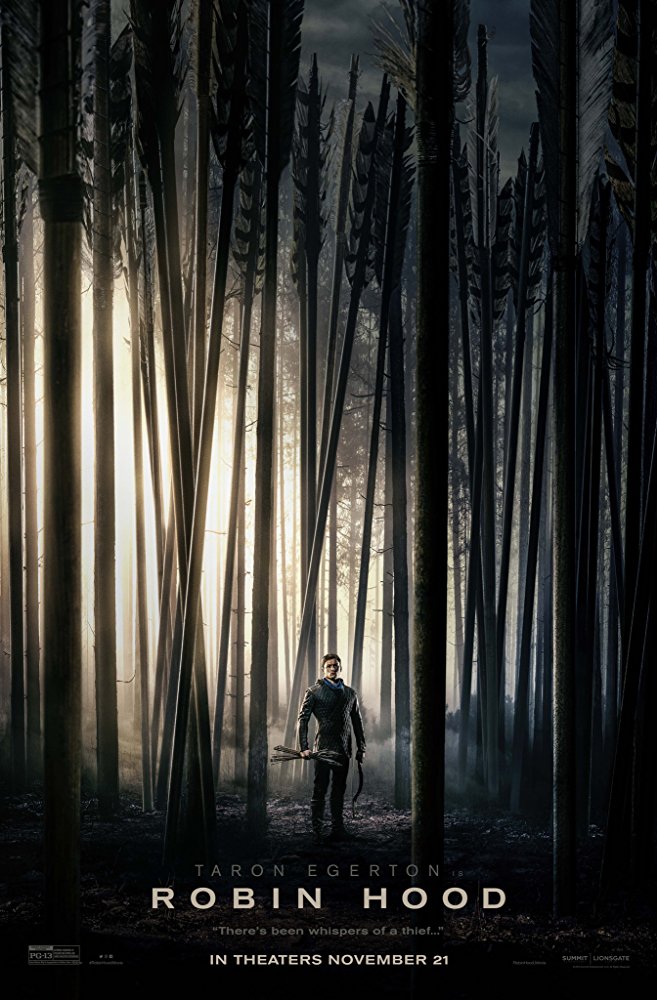 No showings.




Purchase tickets by clicking an available showtime.
Robin Hood
116min. Directed by Otto Bathurst.
Starring Taron Egerton, Jamie Dornan, Ben Mendelsohn
A war-hardened Crusader and a Moorish commander mount an audacious revolt against the corrupt English crown in a thrilling action-adventure from director Otto Bathurst ("Peaky Blinders"). Packed with gritty battlefield exploits, mind-blowing fight choreography, and a timeless romance, ROBIN HOOD is a never before seen story of how Robin Hood became the icon and legend as we know him today.