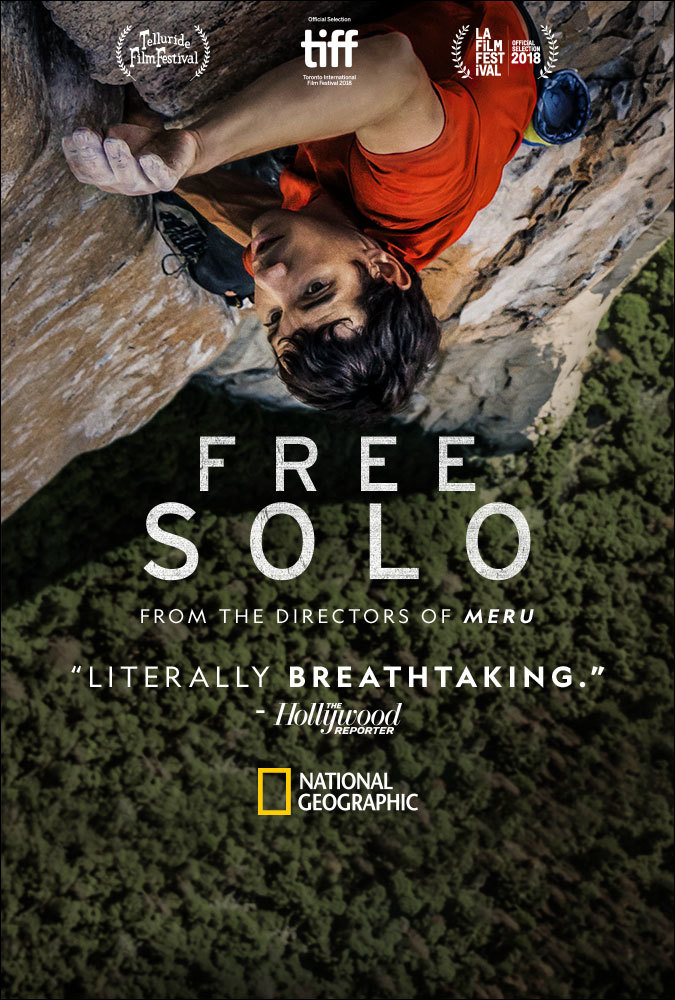 No showings.




Purchase tickets by clicking an available showtime.
Free Solo
97min. Directed by Jimmy Chin, Elizabeth Chai Vasarhelyi.
Starring Alex Honnold
Follow Alex Honnold as he becomes the first person to ever free solo climb Yosemite's 3,000ft high El Capitan Wall. With no ropes or safety gear, he completed arguably the greatest feat in rock climbing history.