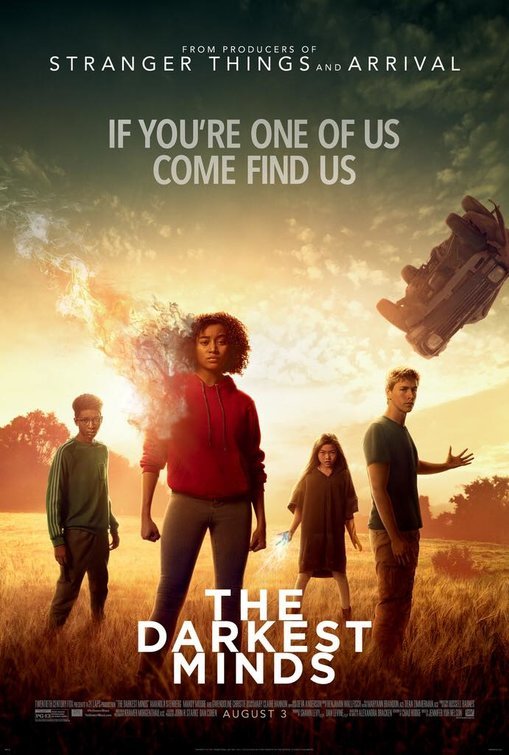 No showings.




Purchase tickets by clicking an available showtime.
The Darkest Minds
104min. Directed by Jennifer Yuh Nelson.
Starring Amandla Stenberg, Mandy Moore, Gwendoline Christie
When teens mysteriously develop powerful new abilities, they are declared a threat by the government and detained. Sixteen-year-old Ruby, one of the most powerful young people anyone has encountered, escapes her camp and joins a group of runaway teens seeking safe haven. Soon this newfound family realizes that, in a world in which the adults in power have betrayed them, running is not enough and they must wage a resistance, using their collective power to take back control of their future.