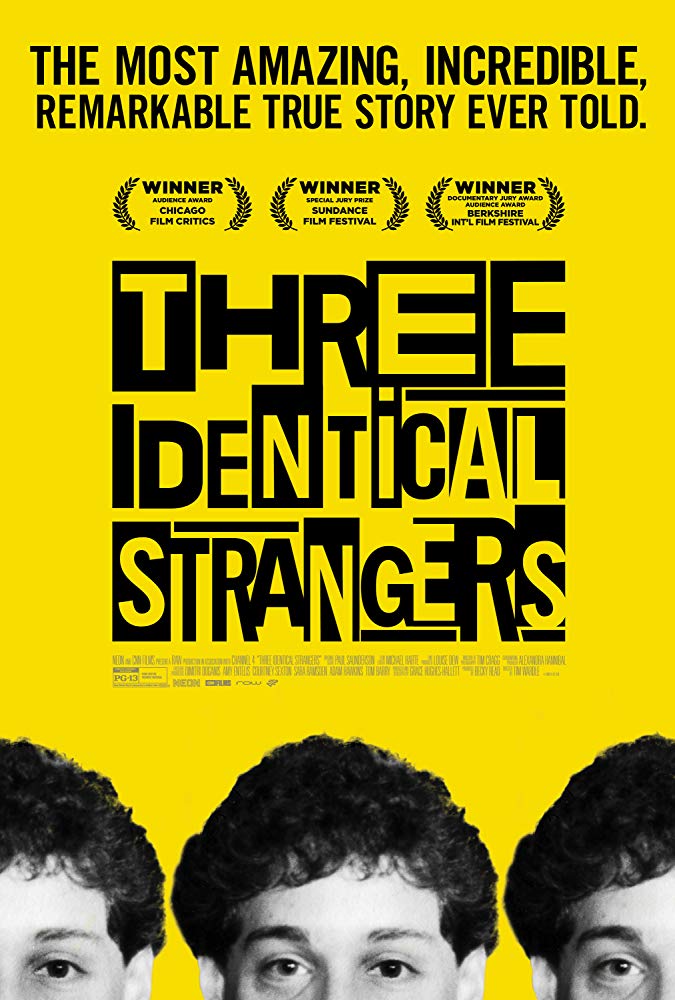 No showings.




Purchase tickets by clicking an available showtime.
Three Identical Strangers
96min. Directed by Tim Wardle.
Starring Silvi Alzetta-Reali, Eddy Galland, Ron Guttman
Tim Wardleas acclaimed documentary THREE IDENTICAL STRANGERS is the most amazing, incredible, remarkable true story ever told. Times three. Three strangers are reunited by astonishing coincidence after being born identical triplets, separated at birth, and adopted by three different families. Their jaw-dropping, feel-good story instantly becomes a global sensation complete with fame and celebrity, however, the fairy-tale reunion sets in motion a series of events that unearth an unimaginable secret - a secret with radical repercussions for us all. Winner of Sundance Film Festivalas Special Jury Award, THREE IDENTICAL STRANGERS is an exuberant celebration of family that transforms into a thriller with colossal implications and proof that life is truly is stranger than fiction.