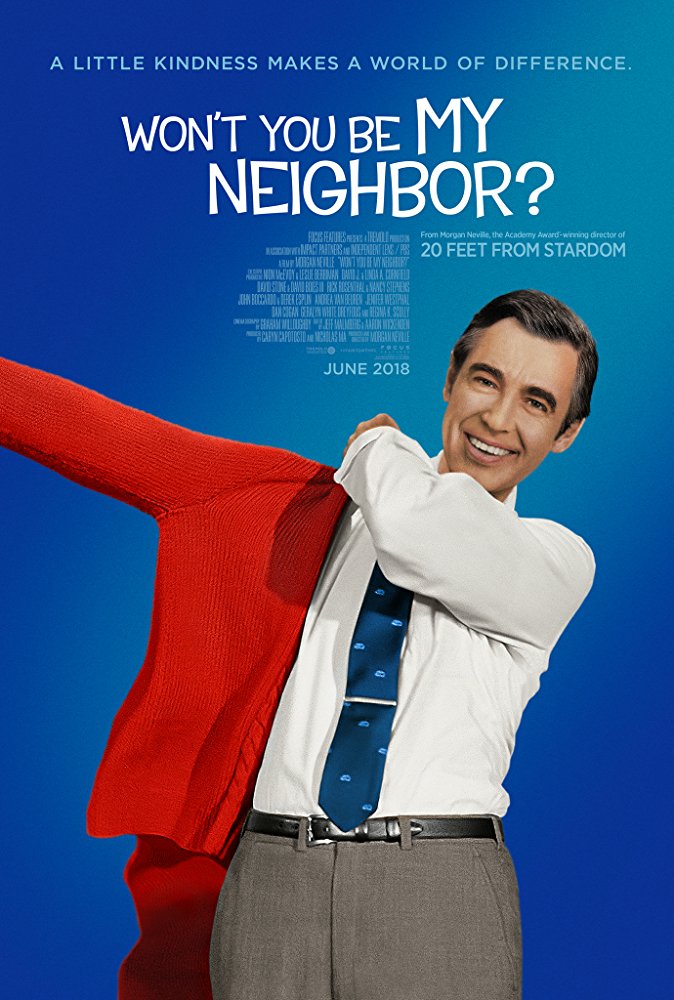 No showings.




Purchase tickets by clicking an available showtime.
Won't You Be My Neighbor?
93min. Directed by Morgan Neville.
Starring Joanne Rogers, McColm Cephas Jr., François Scarborough Clemmons
From Academy Award-winning filmmaker Morgan Neville (20 Feet from Stardom), WON'T YOU BE MY NEIGHBOR? takes an intimate look at America's favorite neighbor: Mister Fred Rogers. A portrait of a man whom we all think we know, this emotional and moving film takes us beyond the zip-up cardigans and the land of make-believe, and into the heart of a creative genius who inspired generations of children with compassion and limitless imagination.
Screening as part of our Encore 2018 film series presenting a selection of some of the best films from this past year.