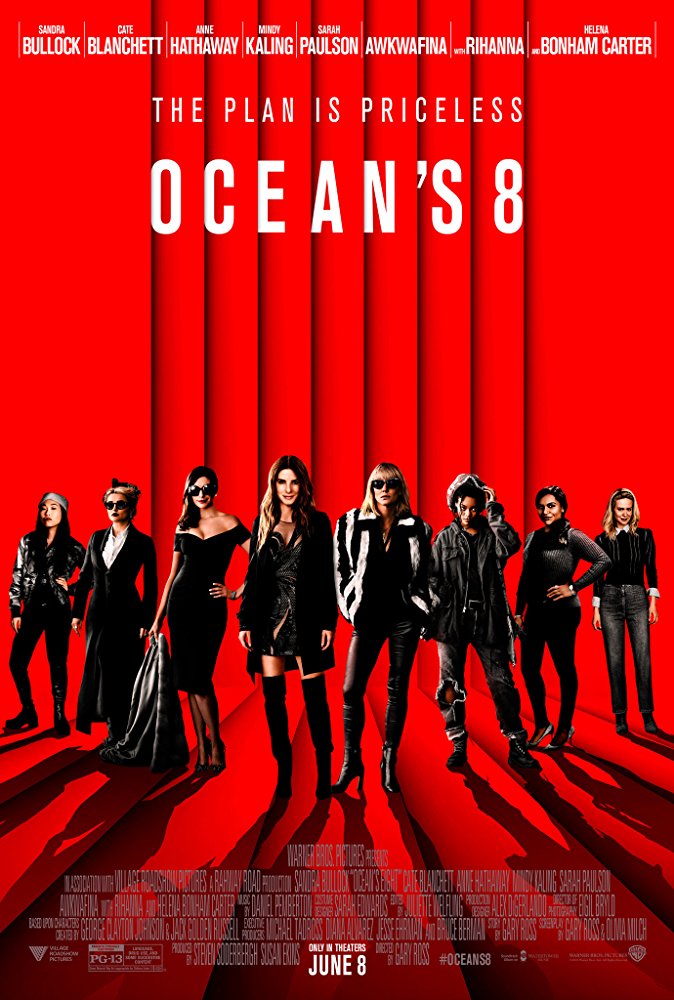 No showings.




Purchase tickets by clicking an available showtime.
Ocean's 8
110min. Directed by Gary Ross.
Starring Sandra Bullock, Cate Blanchett, Anne Hathaway
Criminal mastermind Debbie Ocean and seven other female thieves try to pull off the heist of the century at New York's annual Met Gala. Their target -- a necklace that's worth more than $150 million.