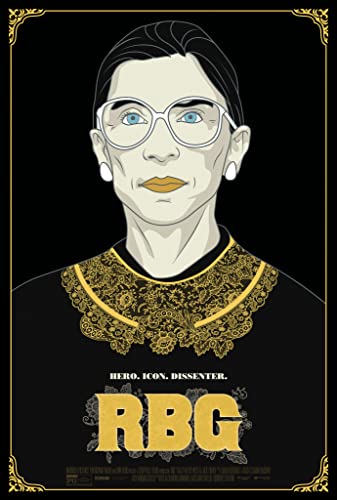 No showings.




Purchase tickets by clicking an available showtime.
RBG
97min. Directed by Julie Cohen, Betsy West.
Starring Ruth Bader Ginsburg, Gloria Steinem, Nina Totenberg
At the age of 84, U.S. Supreme Court Justice Ruth Bader Ginsburg has developed a breathtaking legal legacy while becoming an unexpected pop culture icon. But without a definitive Ginsburg biography, the unique personal journey of this diminutive, quiet warrior's rise to the nation's highest court has been largely unknown, even to some of her biggest fans, until now. RBG is a revelatory documentary exploring Ginsburg 's exceptional life and career from Betsy West and Julie Cohen, and co-produced by Storyville Films and CNN Films.
Presented in partnership with Magnolia Pictures.