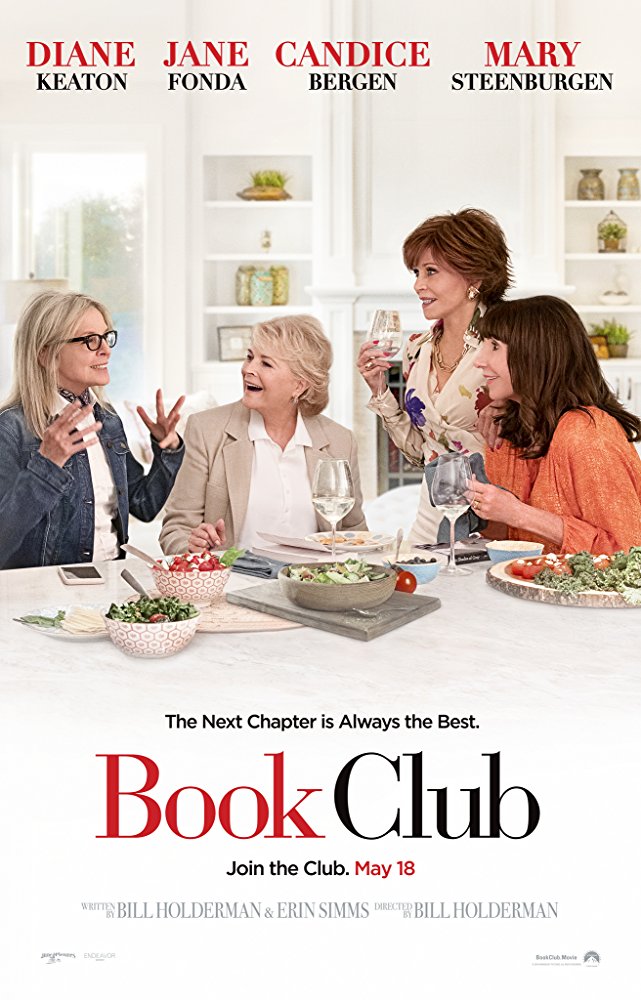 No showings.




Purchase tickets by clicking an available showtime.
Book Club
104min. Directed by Bill Holderman.
Starring Diane Keaton, Jane Fonda, Candice Bergen
Diane (Diane Keaton) is recently widowed after 40 years of marriage, Vivian (Jane Fonda) enjoys her men with no strings attached, Sharon (Candice Bergen) is still working through her decades-old divorce, and Carol's (Mary Steenburgen) marriage is in a slump after 35 years. The lives of these four lifelong friends are turned upside down after reading the infamous "50 Shades of Grey," catapulting them into a series of outrageous life choices.