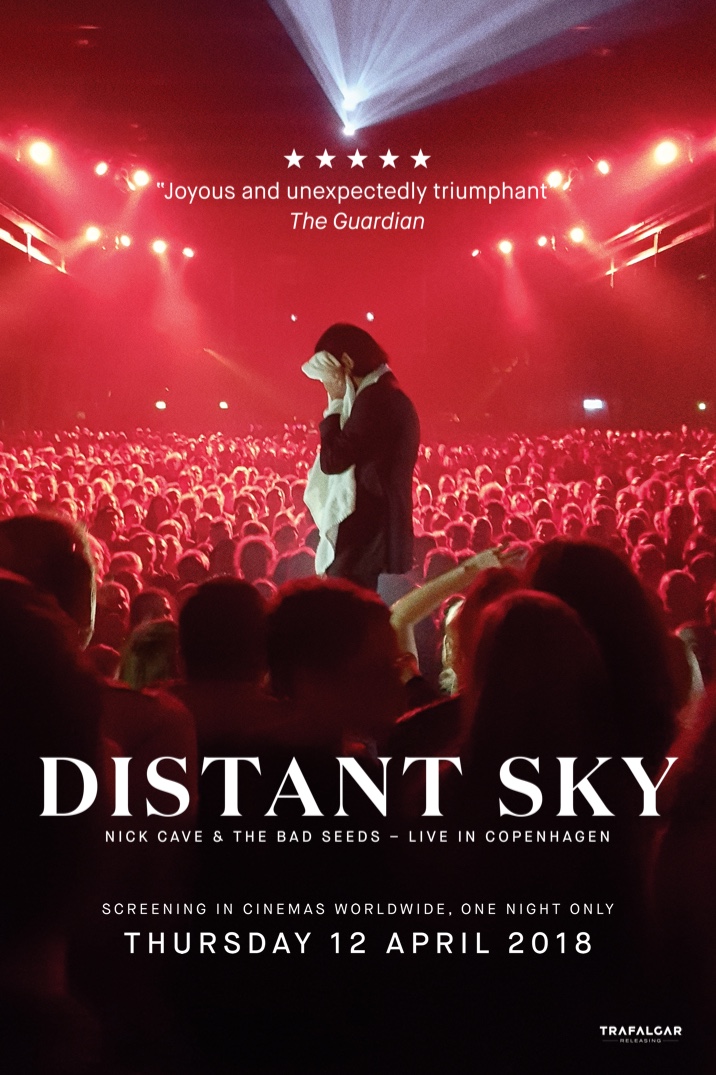 No showings.




Purchase tickets by clicking an available showtime.
Distant Sky - Nick Cave & The Bad Seeds Live In Copenhagen
144min. Directed by David Barnard.
Starring Nick Cave & The Bad Seeds
Recorded at Copenhagen's Royal Arena in October 2017, DISTANT SKY captures an extraordinary and triumphant live concert from Nick Cave & The Bad Seeds. Performing new album Skeleton Tree's exquisite compositions alongside their essential catalogue, the band's first shows in 3 years provoked an ecstatic response in fans, critics and band alike, renewing a profound and intimate relationship wherever they played. The band's acclaimed tour started in Australia in January 2017 before tearing across the USA and ending in Europe, with some of the best reviews of their decorated career.