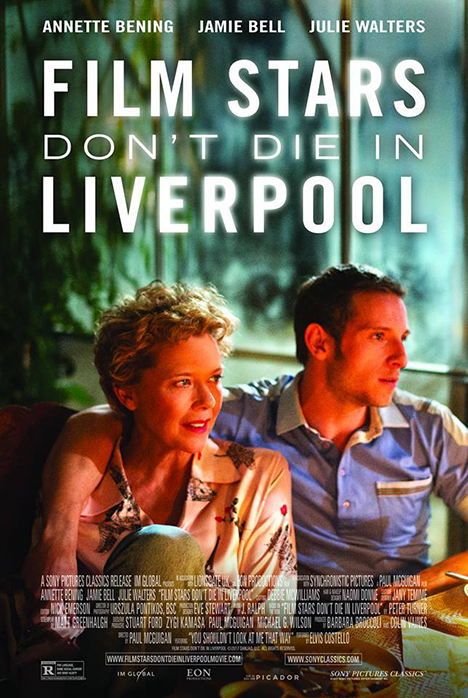 No showings.




Purchase tickets by clicking an available showtime.
Film Stars Don't Die In Liverpool
105min. Directed by Paul McGuigan.
Starring Jamie Bell, Annette Bening, Julie Walters
Hollywood actress Gloria Grahame finds romance and happiness with a younger man, but her life changes forever when she is diagnosed with breast cancer in the 1970s.