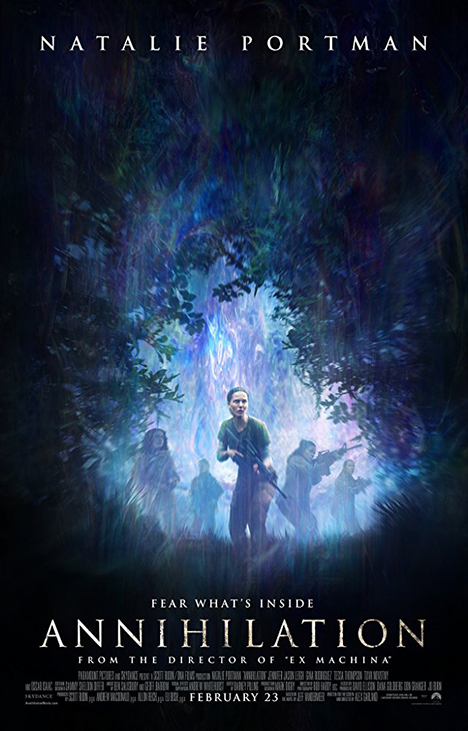 No showings.




Purchase tickets by clicking an available showtime.
Annihilation
115min. Directed by Alex Garland.
Starring Natalie Portman, Tessa Thompson, Oscar Isaac
A biologist signs up for a dangerous, secret expedition where the laws of nature don't apply. Based on Jeff VanderMeer's best-selling Southern Reach Trilogy, Annihilation stars Natalie Portman, Jennifer Jason Leigh, Gina Rodriguez, Tessa Thompson, Tuva Novotny and Oscar Isaac.