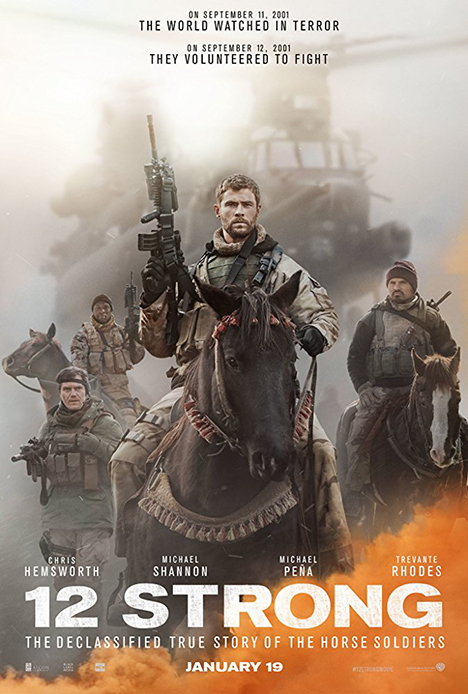 No showings.




Purchase tickets by clicking an available showtime.
12 Strong
130min. Directed by Nicolai Fuglsig.
Starring Chris Hemsworth, William Fichtner, Elsa Pataky
Based on true events. Just weeks after 9/11, a team of United States Special Forces goes to Afghanistan and is ordered to take over the city of Mazar E Sharif. With their modern equipment useless in the rugged, harsh Afghan terrain, the US soldiers, with the help of the Northern Alliance, retrain to fight using only horses and their personal gear and weapons.