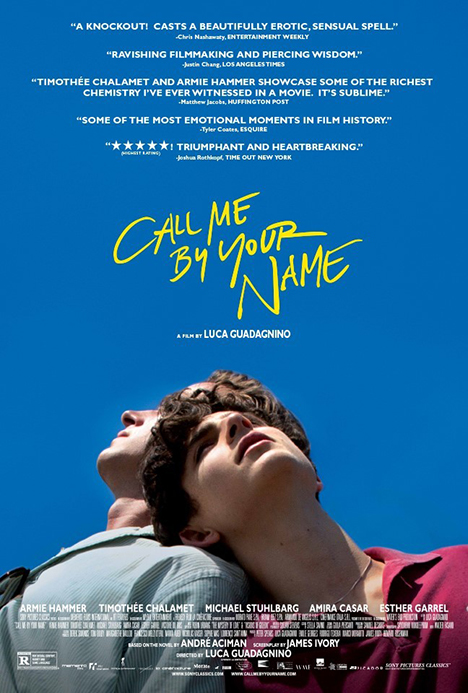 No showings.




Purchase tickets by clicking an available showtime.
Call Me By Your Name
132min. Directed by Luca Guadagnino.
Starring Armie Hammer, Timothée Chalamet, Michael Stuhlbarg
It's the summer of 1983, and precocious 17-year-old Elio Perlman is spending the days with his family at their 17th-century villa in Lombardy, Italy. He soon meets Oliver, a handsome doctoral student who's working as an intern for Elio's father. Amid the sun-drenched splendor of their surroundings, Elio and Oliver discover the heady beauty of awakening desire over the course of a summer that will alter their lives forever.