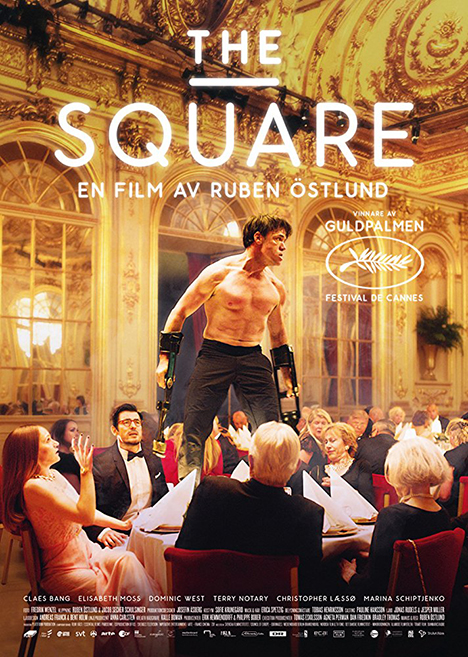 No showings.




Purchase tickets by clicking an available showtime.
The Square
150min. Directed by Ruben Ostlund.
Starring Claes Bang, Elisabeth Moss, Dominic West
THE SQUARE is set in a renowned museum where an artist exhibits an installation meant to promote altruism, providing people with a symbolic space where only good things can happen. The movieas protagonist is the manager of the museum who hires a ruthless PR firm to build some buzz around the installation but things get out of hand when the museumas PR team goes too far with their publicity plans, sparking a public uproar and exposing the hypocrisy of the media. Moss will play a reporter who is on the beat of the exhibit.