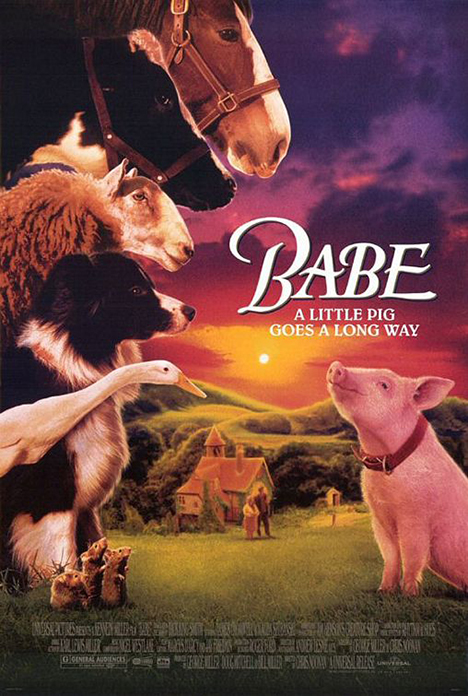 No showings.




Purchase tickets by clicking an available showtime.
Babe
91min. Directed by Chris Noonan.
Starring James Cromwell, Magda Szubanski, Christine Cavanaugh
Gentle farmer Arthur Hoggett (James Cromwell) wins a piglet named Babe (Christine Cavanaugh) at a county fair. Narrowly escaping his fate as Christmas dinner when Farmer Hoggett decides to show him at the next fair, Babe bonds with motherly border collie Fly (Miriam Margolyes) and discovers that he too can herd sheep. But will the other farm animals, including Fly's jealous husband Rex, accept a pig who doesn't conform to the farm's social hierarchy?
Also presented at 10:30am Wednesday morning as part of the Free Family Film Series.