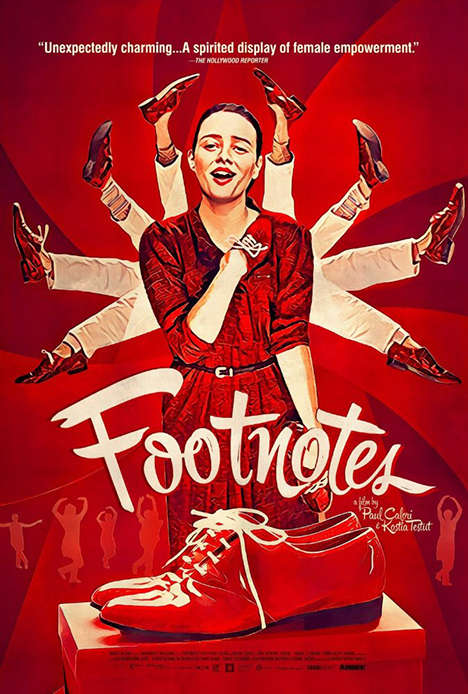 No showings.




Purchase tickets by clicking an available showtime.
Footnotes
85min. Directed by Paul Calori, Kostia Testut.
Starring Pauline Etienne, Olivier Chantreau, François Morel
Inspired by the films of Jacques Demy and Stanley Donen, Footnotes is a whimsical and original musical comedy about Julie, a young woman struggling to make ends meet in France's radically changing economy. Living out of a backpack, Julie spends her days jumping from job to job until she's finally offered a temporary stockroom position at a women's luxury shoe factory. But Julie's dreams of stability collapse when management threatens to close down the factory. Julie and her intrepid group of female coworkers must band together on strike to thwart the company's scheming CEO. This debut feature film from writer-directors Paul Calori and Kostia Tesut was described as "La La Land meets Norma Rae" when it screened at the Seattle International Film Festival.
Presented as part of the "VFF at Violet Crown" series presented in partnership with Virginia Film Festival.