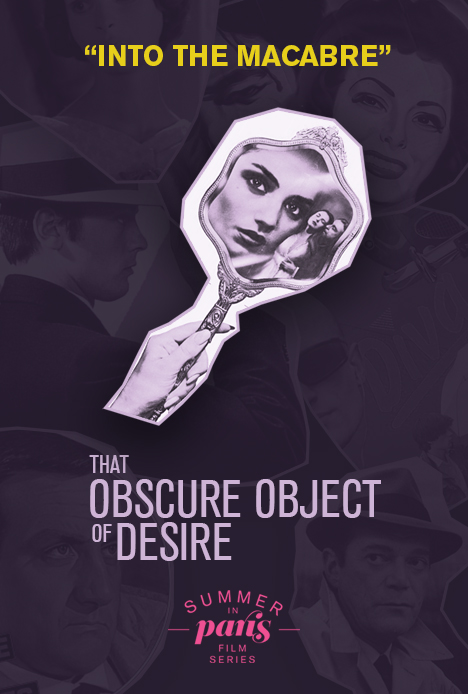 No showings.




Purchase tickets by clicking an available showtime.
That Obscure Object of Desire
102min. Directed by Luis Buñuel.
Starring Fernando Rey, Carole Bouquet, Ángela Molina
As terrorists bomb Seville, worldly Mathieu Faber (Fernando Rey) boards the Paris train, promptly dumping a bucket of water on a young woman trying to board. As his fellow passengers look on aghast, Faber proceeds to explain "the worst of all women." Faber's encounter with his maid Conchita (Carole Bouquet, Angela Molina), who will never allow him to consummate his passion, is made doubly bizarre by the matter of fact casting of two actresses; and by the lack of reaction from Faber and the rest of the cast to their seeming interchangeability. Nominated for an Oscar as best foreign language film, as well as for its adapted screenplay, this is the last work by the great Spanish surrealist Luis Bunuel. He not only directed but also co-wrote the screenplay with Jean-Claude Carrière.

Presented as part of the Summer in Paris film series. Individual tickets $9. A Season Pass is available in person at the cinema. $36 for all 8 films.