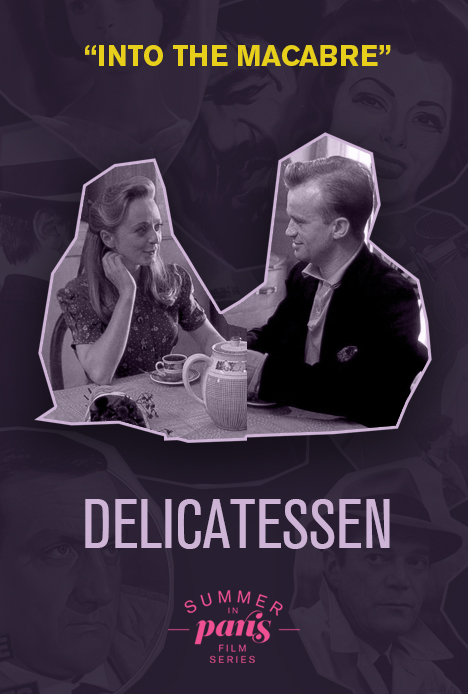 No showings.




Purchase tickets by clicking an available showtime.
Delicatessen
99min. Directed by Marc Caro, Jean-Pierre Jeunet.
Starring Marie-Laure Dougnac, Dominique Pinon, Pascal Benezech
Unemployed circus clown Louison (Dominique Pinon) applies for a job as a handyman at an apartment building in post-apocalyptic France, unaware that the ad is meant to lure people to slaughter. The butcher/landlord Clapet (Jean-Claude Dreyfus) provides human meat for his tenants. When Louison and Julie (Maire-Laure Dougnac), the butcher's daughter, fall in love, it takes all their wits to escape the knife. Marc Caro and Jean-Pierre Jeunet's 1991 black comic masterpiece has been newly restored for theatrical screenings.  Upon its release, the picture snagged 10 nominations for Cesar Awards (the French equivalent of the Oscars), and won in four categories, including best screenplay, editing, first work and production design.

Presented as part of the Summer in Paris film series. Individual tickets $9. A Season Pass is available in person at the cinema. $36 for all 8 films.