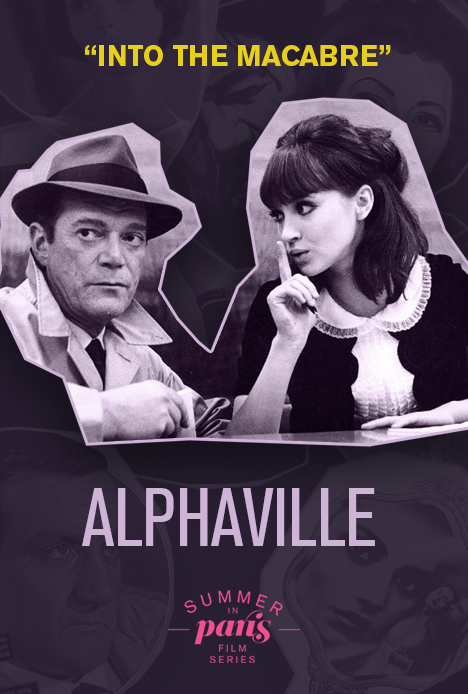 No showings.




Purchase tickets by clicking an available showtime.
Alphaville
99min. Directed by Jean-Luc Godard.
Starring Eddie Constantine, Anna Karina, Akim Tamiroff
Lemmy Caution (Eddie Constantine) is on a mission to eliminate Professor Von Braun, the creator of a malevolent computer that rules the city of Alphaville. Befriended by the scientist's beautiful daughter Natasha (Anna Karina), Lemmy must unravel the mysteries of the strictly logical Alpha 60 and teach Natasha the meaning of the word "love." Jean-Luc Godard's amalgam of science fiction and film noir won the Golden Bear at the 1965 Berlin Film Festival. Richard Williams of the Guardian says, ""The passage of almost half a century has done nothing to dim its stylishness, blunt its humor or extinguish its piercing message."

Presented as part of the Summer in Paris film series. Individual tickets $9. A Season Pass is available in person at the cinema. $36 for all 8 films.