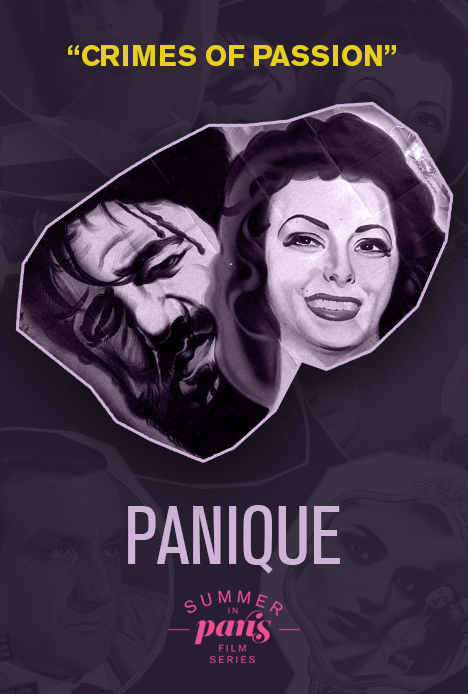 No showings.




Purchase tickets by clicking an available showtime.
Panique
91min. Directed by Julien Duvivier.
Starring Viviane Romance, Michel Simon, Max Dalban
Previously unseen in the United States, this post-World War II thriller has finally been given a vivid restoration for theatrical screenings. It's Julien Duvivier's first feature upon returning to France from Hollywood, where he made TALES OF MANHATTAN and FLESH AND FANTASY.  It's also one of earliest screen adaptations of a book by Georges Simenon. The same novel, in fact, later served as the basis for the 1989 thriller MONSIEUR HIRE, starring Sandrine Bonnaire. Here, Michel Simon plays an unsociable Jewish eccentric fingered for a crime he didn't commit – the murder of a middle-aged woman on the outskirts of Paris. This is, in many ways, an allegory aiming to show how the public had not yet addressed the problem of mob rule, as practiced by the Nazis. Duvivier made some 70 features between 1919 and 1967, but this is among his greatest achievements. "If I were an architect and I had to build a monument to the cinema," wrote Jean Renoir, "I would place a statue of Julien Duvivier above the entrance."   

Presented as part of the Summer in Paris film series. Individual tickets $9. A Season Pass is available in person at the cinema. $36 for all 8 films.