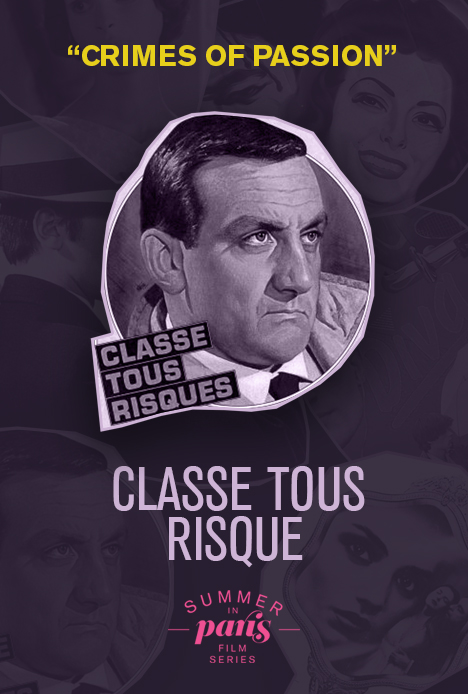 No showings.




Purchase tickets by clicking an available showtime.
Classe Tous Risques
108min. Directed by Claude Sautet.
Starring Lino Ventura, Sandra Milo, Jean-Paul Belmondo
One of the greatest film noir thrillers ever made. Lino Ventura stars as a wanted man in Italy who stages a robbery to get the money to relocate his family to France. But as the losses mount and the noose tightens, he must decide whether to call it quits or risk his honor and friendships to fight back. In a supporting role, CLASSE TOUS RISQUES features a young Jean-Paul Belmondo, just as he was making a big splash in BREATHLESS. To quote Roger Ebert, it is "a crisp, smart, cynical film about dishonor among thieves," tautly directed by Claude Sautet, who later scored with EN COEUR EN HIVER and JEAN, PAUL, FRANCOIS AND THE OTHERS.

Presented as part of the Summer in Paris film series. Individual tickets $9. A Season Pass is available in person at the cinema. $36 for all 8 films.