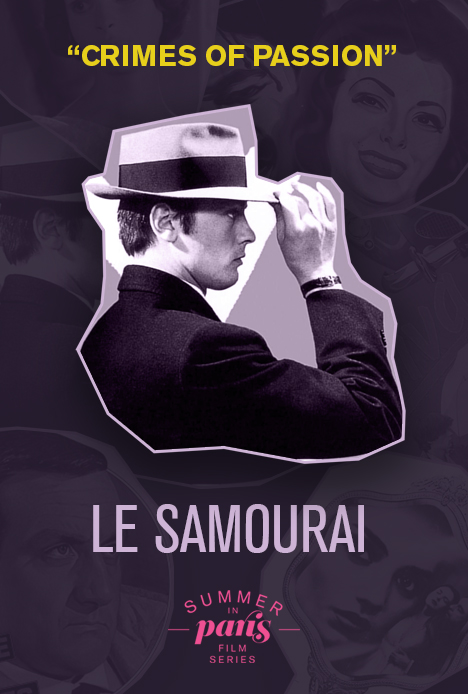 No showings.




Purchase tickets by clicking an available showtime.
Le Samouraï
101min. Directed by Jean-Pierre Melville.
Starring Alain Delon, Nathalie Delon, François Périer
In a career-defining performance, Alain Delon plays a contract killer with samurai instincts. A razor-sharp cocktail of 1940s American gangster cinema and 1960s French pop culture—with a liberal dose of Japanese lone-warrior mythology—maverick director Jean-Pierre Melville's masterpiece Le Samouraï defines cool. As Roger Ebert wrote, "The elements of the film--the killer, the cops, the underworld, the women, the code--are as familiar as the movies themselves. Melville loved 1930s Hollywood crime movies and in his own work helped develop modern film noir." Melville, by the way, was actually born Jean-Pierre Grumbach, but changed his name to Melville in honor of the MOBY DICK author.

Presented as part of the Summer in Paris film series. Individual tickets $9. A Season Pass is available in person at the cinema. $36 for all 8 films.