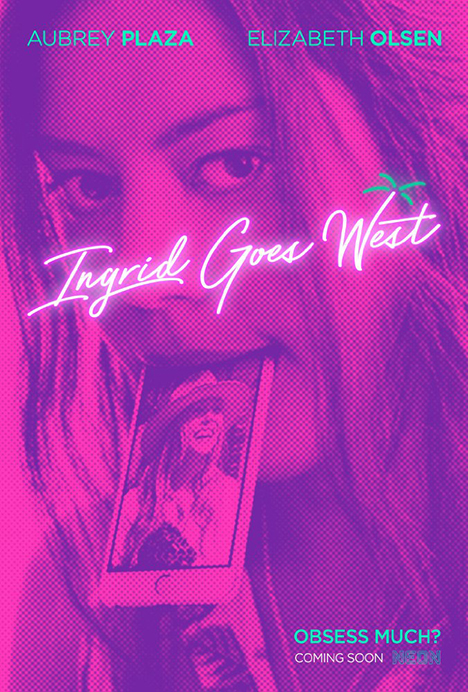 No showings.




Purchase tickets by clicking an available showtime.
Ingrid Goes West
97min. Directed by Matt Spicer.
Starring Aubrey Plaza, Elizabeth Olsen, O'Shea Jackson Jr.
Ingrid Thorburn is an unhinged social media stalker with a history of confusing "likes" for meaningful relationships. Taylor Sloane is an Instagram-famous "influencer" whose perfectly curated, boho-chic lifestyle becomes Ingrid's latest obsession. When Ingrid moves to LA and manages to insinuate herself into the social media star's life, their relationship quickly goes from #BFF to #WTF.