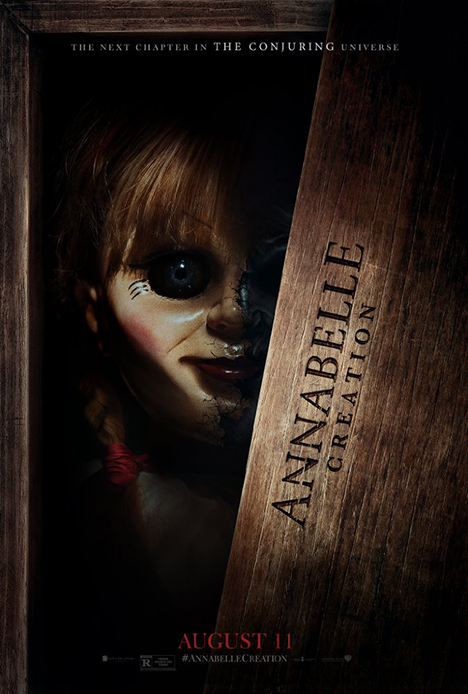 No showings.




Purchase tickets by clicking an available showtime.
Annabelle: Creation
110min. Directed by David F. Sandberg.
Starring Miranda Otto, Stephanie Sigman, Alicia Vela-Bailey
Former toy maker Sam Mullins and his wife Esther are happy to welcome a nun and six orphaned girls into their California farmhouse. Years earlier, the couple lost their 7-year-old daughter Annabelle in a tragic car accident. Terror soon strikes when one of the girls finds a seemingly innocent doll t
hat seems to have a life of its own.