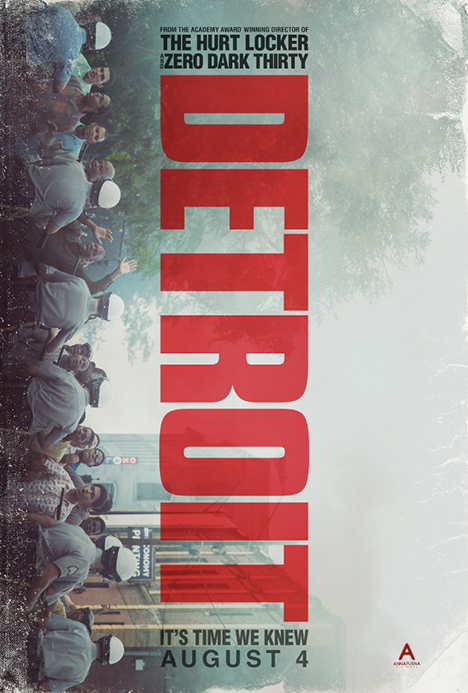 No showings.




Purchase tickets by clicking an available showtime.
Detroit
0min. Directed by Kathryn Bigelow.
Starring John Boyega, Anthony Mackie, Algee Smith
A police raid in Detroit in 1967 results in one of the largest citizen uprisings in United States history. The story is centered around The Algiers Motel Incident, which occurred in Detroit, Michigan on July 25, 1967, during the racially charged 12th Street Riot.