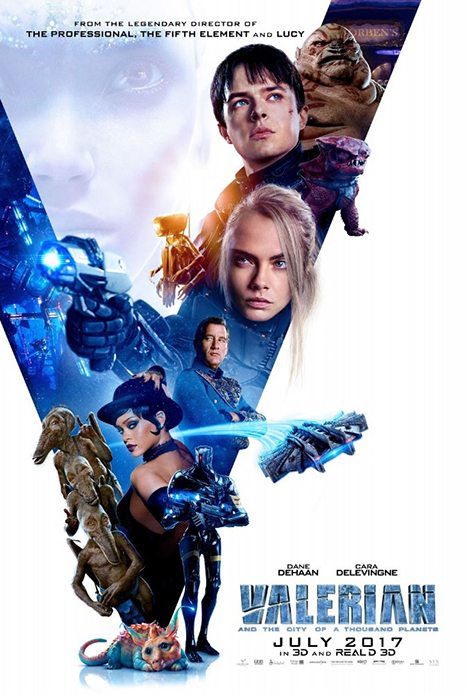 No showings.




Purchase tickets by clicking an available showtime.
Valérian and the City of a Thousand Planets
137min. Directed by Luc Besson.
Starring Dane DeHaan, Cara Delevingne, Clive Owen
In the 28th century, special operatives Valerian (Dane DeHaan) and Laureline work together to maintain order throughout the human territories. Under assignment from the minister of defense, the duo embarks on a mission to Alpha, an ever-expanding metropolis where diverse species gather to share knowledge and culture. When a dark force threatens the peaceful city, Valerian and Laureline must race against time to identify the menace that also jeopardizes the future of the universe.