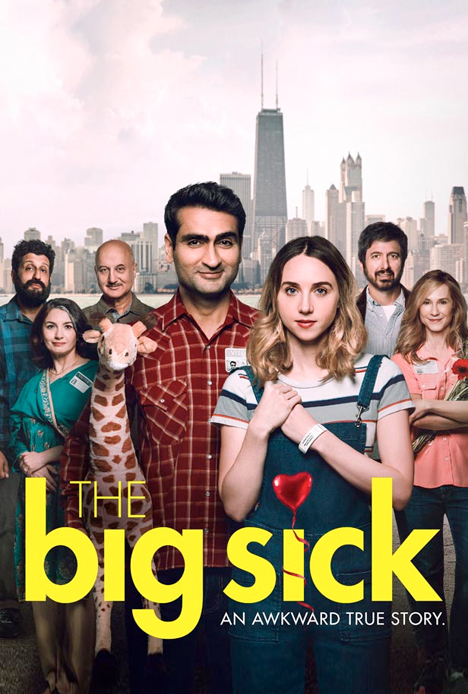 No showings.




Purchase tickets by clicking an available showtime.
The Big Sick
120min. Directed by Michael Showalter.
Starring Kumail Nanjiani, Zoe Kazan, Holly Hunter
Based on the real-life courtship: Pakistan-born comedian Kumail and grad student Emily fall in love, but they struggle as their cultures clash. When Emily contracts a mysterious illness, Kumail must navigate the crisis with her parents and the emotional tug-of-war between his family and his heart.