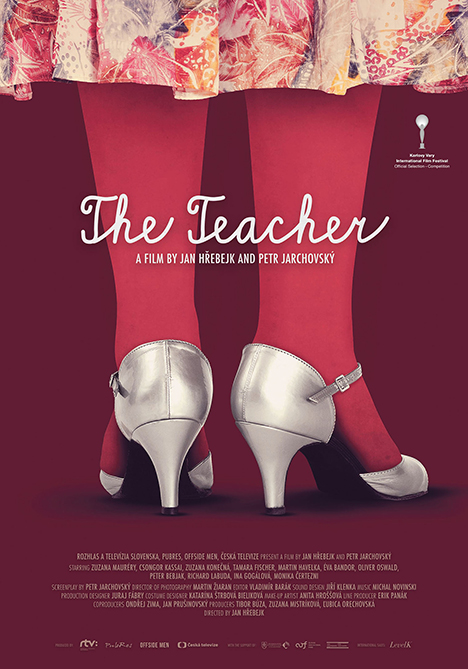 No showings.




Purchase tickets by clicking an available showtime.
The Teacher - Special Sneak Preview
120min. Directed by Jan Hrebejk.
Starring Zuzana Mauréry, Zuzana Konecná, Csongor Kassai
From the renowned Czech writer/director team of Petr Jarchovsky and Jan Hrebejk (Kawasaki's Rose) comes The Teacher, a Slovak-language dramedy set in a 1983 in Bratislava, where a new middle school teacher is turning life upside down for parents and students. It slowly becomes clear that perhaps the pupils' grades are related to how willing their parents are to help her with her errands, her housecleaning, and other random services. The teacher's corrupted behavior and one of the students' suicide attempt lead the school Principal call the students' parents for an urgent meeting that will suddenly put the future of all the families at stake. The teacher's high connections within the Communist Party makes everyone feel threatened, but at this point they have no choice but to make a decision: will they dare to go against Miss Drazdechova and stand up for what they believe in at any risk, or will they just remain silent and let things be? This darkly comedic drama premiered at the Karlovy Vary International Film Festival, and has been a critical and audience favorite of the international festival circuit.
Presented as part of the  "VFF at Violet Crown" series presented in partnership with Virginia Film Festival.