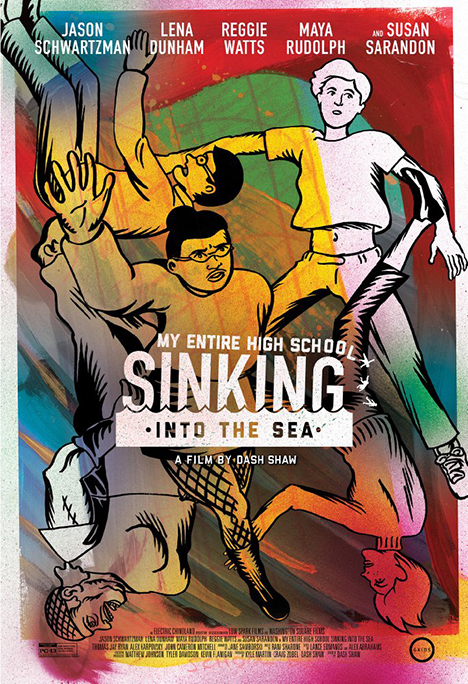 No showings.




Purchase tickets by clicking an available showtime.
My Entire High School Sinking into the Sea
75min. Directed by Dash Shaw.
Starring Jason Schwartzman, Lena Dunham, Reggie Watts
High school sophomores Dash and Assaf are best friends and the only writers for the school newspaper. When the editor starts giving Assaf solo assignments, Dash is jealous and reports a false story about Assaf having erectile dysfunction. Later, when Dash is doing research, he learns that the school is not up to code and tries to warn the students, but nobody believes him. Then, an earthquake hits, and the school sinks into the Pacific Ocean with all of the kids trapped inside.
Presented as part of Arthouse Monthly, an ongoing series of critically acclaimed arthouse films from around the world.