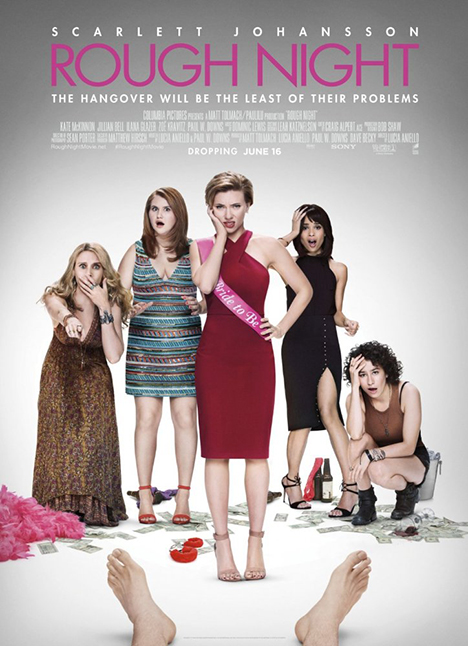 No showings.




Purchase tickets by clicking an available showtime.
Rough Night
101min. Directed by Lucia Aniello.
Starring Scarlett Johansson, Zoë Kravitz, Kate McKinnon, Demi Moore
Five best friends (Scarlett Johansson, Kate McKinnon, Jillian Bell, Ilana Glazer, Zoë Kravitz) from college reunite 10 years later for a wild bachelorette weekend in Miami. Their hard partying takes a hilariously dark turn when they accidentally kill a male stripper. Amid the craziness of trying to cover it up, they're ultimately brought closer together when it matters most.