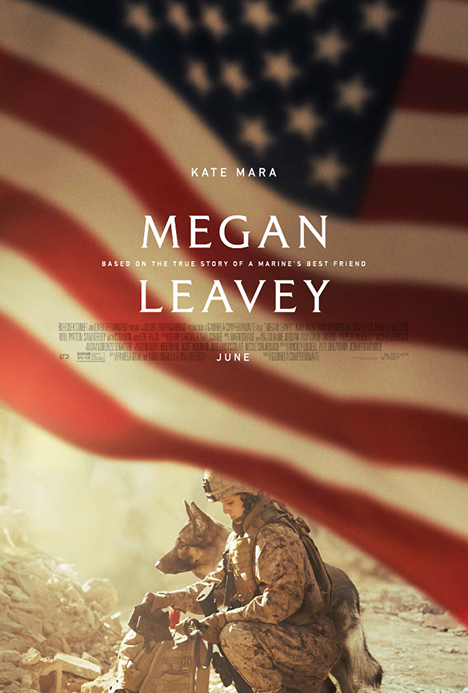 No showings.




Purchase tickets by clicking an available showtime.
Megan Leavey
116min. Directed by Gabriela Cowperthwaite.
Starring Kate Mara, Tom Felton, Bradley Whitford, Common
When young Marine Cpl. Megan Leavey (Kate Mara) is assigned to clean up the K-9 unit after a disciplinary hearing, she identifies with a particularly aggressive dog, Rex, and is given the chance to train him. Megan and Rex complete more than 100 missions, but an IED explosion injures them and puts their fate in jeopardy.