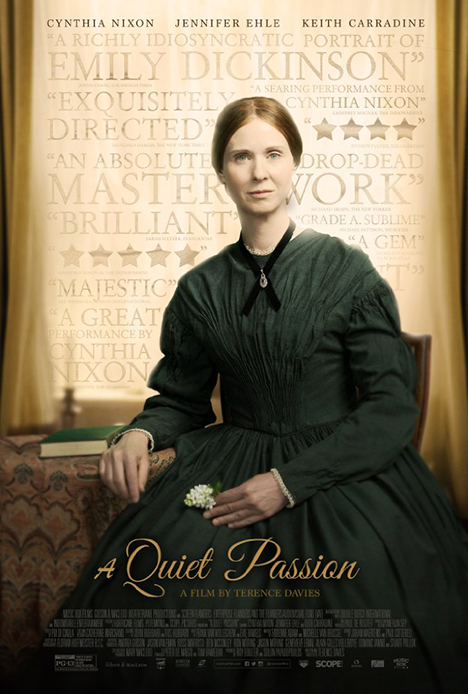 No showings.




Purchase tickets by clicking an available showtime.
A Quiet Passion
126min. Directed by Terence Davies.
Starring Cynthia Nixon, Jennifer Ehle, Duncan Duff
The celebrated director of The House of Mirth paints the life of Emily Dickinson in lush, appropriately poetic tones, with a powerful lead performance by Cynthia Nixon as the celebrated American poet and co-starring Jennifer Ehle as her sister Vinnie. Living in self-imposed isolation from the world in her Massachusetts family home, yet still very much a part of high society, Dickinson uses her wit as a safeguard against her struggles with mental health and the patriarchal demands of her time.