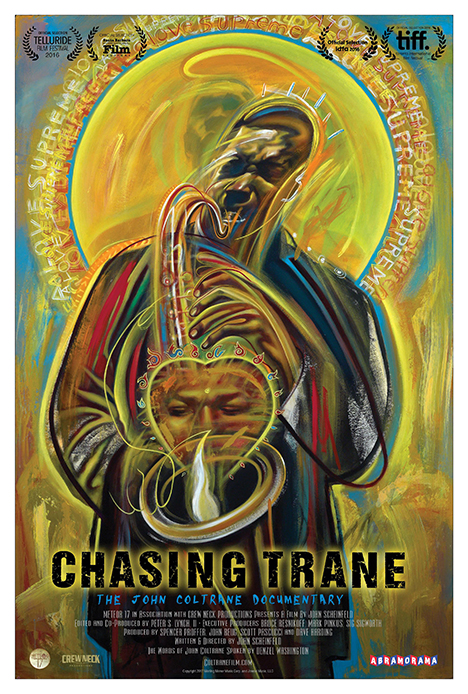 No showings.




Purchase tickets by clicking an available showtime.
Chasing Trane
99min. Directed by John Scheinfeld.
Starring Denzel Washington, Common, Bill Clinton
Chasing Trane is the definitive documentary film about an outside-the-box thinker with extraordinary talent whose boundary-shattering music continues to impact and influence people around the world. This smart, passionate, thought-provoking and uplifting documentary is for anyone who appreciates the power of music to entertain, inspire and transform. Set against the social, political and cultural landscape of the times, Chasing Trane brings John Coltrane to life as a fully dimensional being, inviting the audience to engage with Coltrane the man, Coltrane the artist.
Presented as part of Arthouse Monthly, an ongoing series of critically acclaimed arthouse films from around the world.