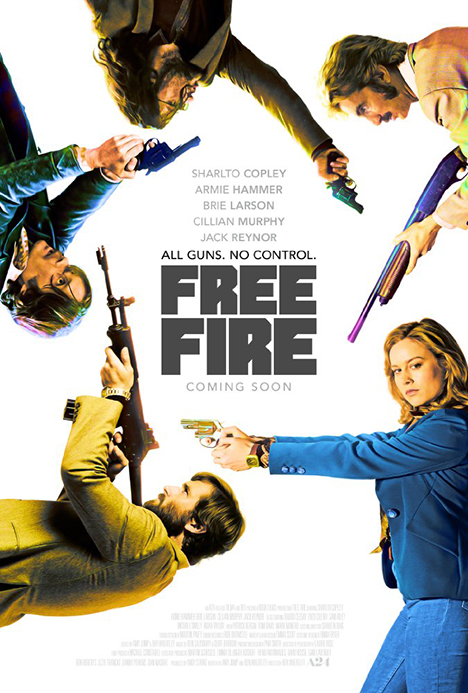 No showings.




Purchase tickets by clicking an available showtime.
Free Fire
85min. Directed by Ben Wheatley.
Starring Sharlto Copley, Brie Larson, Armie Hammer
Bold, breathless and wickedly fun, FREE FIRE is an electrifying comedy-thriller about an arms deal that goes spectacularly and explosively wrong. Acclaimed filmmaker Ben Wheatley (KILL LIST, HIGH RISE) propels the audience head-on into quite possibly the most epic shootout ever seen on film as he crafts a spectacular parody ---- and biting critique ---- of the insanity of gun violence. Everyone's got a gun, and absolutely no one is in control.