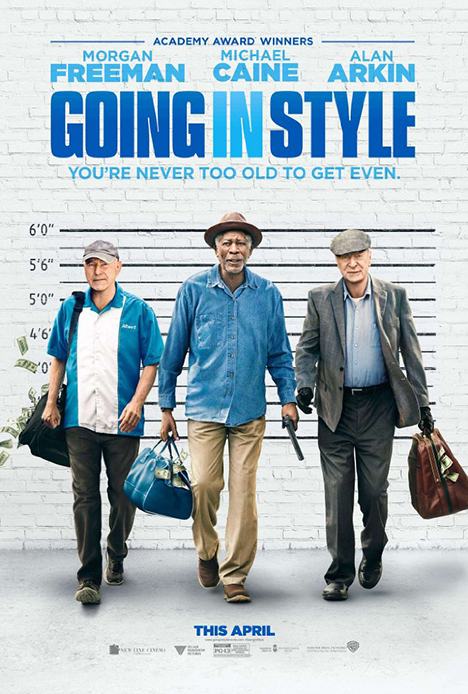 No showings.




Purchase tickets by clicking an available showtime.
Going In Style
96min. Directed by Zach Braff.
Starring Morgan Freeman, Joey King, Ann-Margret, Michael Caine
Oscar winners Morgan Freeman (Million Dollar Baby), Michael Caine (The Cider House Rules, Hannah and Her Sisters) and Alan Arkin (Little Miss Sunshine) team up as lifelong buddies Willie, Joe and Al, who decide to buck retirement and step off the straight-and-narrow for the first time in their lives when their pension fund becomes a corporate casualty, in director Zach Braff's comedy GOING IN STYLE. Desperate to pay the bills and come through for their loved ones, the three risk it all by embarking on a daring bid to knock off the very bank that absconded with their money.