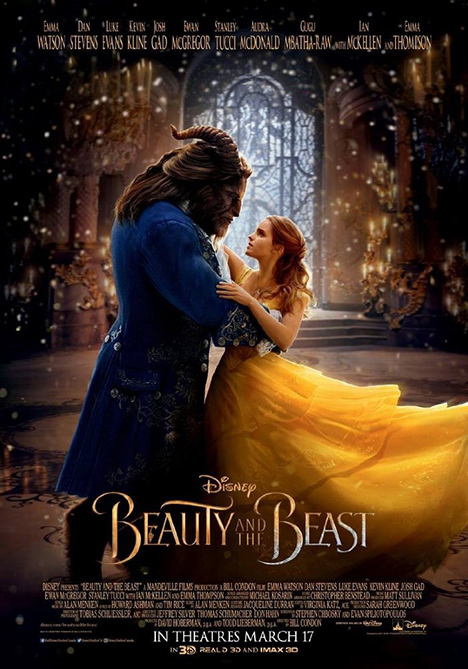 No showings.




Purchase tickets by clicking an available showtime.
Beauty And The Beast
129min. Directed by Bill Condon.
Starring Emma Watson, Dan Stevens, Ewan McGregor, Gugu Mbatha-Raw
Disney's Beauty and the Beast is a live-action re-telling of the studio's animated classic which refashions the classic characters from the tale as old as time for a contemporary audience, staying true to the original music while updating the score with several new songs. Beauty and the Beast is the fantastic journey of Belle, a bright, beautiful and independent young woman who is taken prisoner by a beast in his castle. Despite her fears, she befriends the castle's enchanted staff and learns to look beyond the Beast's hideous exterior and realize the kind heart and soul of the true Prince within.